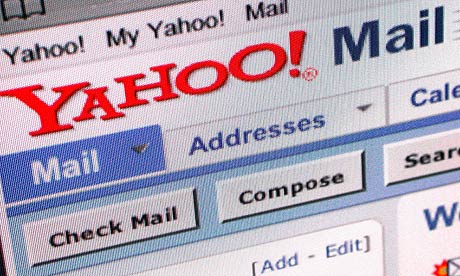 Well, looks like the squeaky wheel gets the oil!
Yes, my Yahoo e mail account is up-and-running, and accessible once again (in a design format that leaves a lot to be desired for savvy discriminating Internet users, though).
On the heels of publishing an update this afternoon on the status of the snafu (hacker attack?) I was finally able to log in and play catch-up with correspondents from around the globe (family, friends, junk mail providers) who probably thought I had disappeared into thin air.
In my initial post a couple of days ago, I reported on the ongoing problems at Yahoo (they ran the gamut, folks, from denial of access to frozen splash screens which required constant reboots to rectify the glitches) which left me thoroughly stewed (and on the rag!) in recent days.
http://www.ijulian.blogspot.com/2013/12/yahoomail-service-glitches-frustrate.html
Although Yahoo appeared to take the issue lightly (was the unexplained fiasco simply a burp in the grand scheme of things that was truly of little or no consequence?) and promised to have service restored in a few hours later.
However, the mail server was still on the outs for thousands like myself (who have been unable to respond to communications from family and business associations for the past two days!) hours later.
"The problem began affecting users Monday night, due to a hardware problem in one of its mail data centers," fessed up Jeffrey Bonforte, senior VP of communication products, in a statement recently posted on Tumblr.
Yahoo first acknowledged the outage early Tuesday afternoon Eastern time in a post on its Facebook page, as well as on Twitter. Yahoo said it was aiming to restore access within the next few hours after those posts but, as of Wednesday morning, Mail was still down for some people.
"The issue has been harder to fix than we originally expected," Bonforte acknowledged in frustration
to the media anxious for answers.
Dozens of the company's employees were allegedly working double-time to get the problem fixed by 6 p.m. Eastern time, he said.
The number of people affected by the outage is not clear, and a Yahoo spokeswoman declined to comment further, on the issues. But, it appears that thousands of subscribers have been adversely affected.
The problem could had widespread implications on the people's ability to communicate and get work done, given Yahoo Mail's prominence on the world wide web. With more than 100 million daily users, Mail is one of Yahoo's most important money-making products in their evil empire.
In a forum online, the discussion thread for the outage had more than 1200 votes on it by mid-afternoon Wednesday EST, with more than 500 comments from users. For some of these people, their access to Mail has been down for two to three days.
In view of the excessive delays in restoring service, some speculate that the problem was more serious than Yahoo let on.
"I don't believe for one minute this is a scheduled maintenance thing," one person wrote in the forum on a Yahoo web page. "They have been hacked and just don't want people to know what's going on."
I hope the monkey wrench in the system has been completely sorted out because I am anxious to hunker down and respond to dozens of important e-mails that have been awaiting my attention for three days!