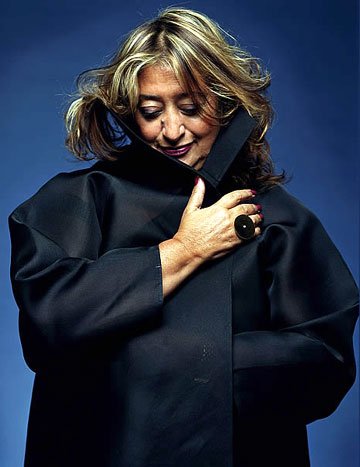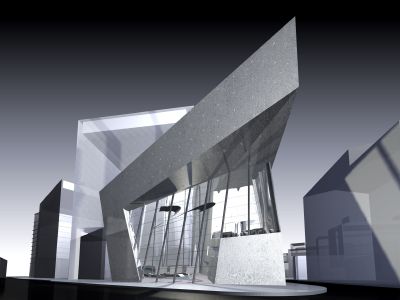 In my youth, I spent idle hours endlessly sketching images of futuristic buildings, and toyed with the idea of becoming an architect one day.
For various reasons, that childhood fantasy did not pan out. However, I have continued to follow the visionaries in the field, who have continued to shape a world filled with exciting possibilities.
For a while, Frank Gehry was tops in my books.
In the early stages of his career, Gehry created a handful of unique homes for celebrity clients which tended to be junky - and at times - over-designed.
In contrast, his designs on a grand scale were "clean" and innovative, and put him on the fast track to becoming one of leading architects in the world.
In recent days, Zaha Hadid has captured my imagination.
The Iraq-born Brit (who heads up a firm that employs about 170 people) is currently designing a Museum in Rome, an Opera House in China, and another skyscraper in Dubai.
Her remarkable offerings are influenced by modern movements in Art such as cubism, futurism, and constructivism.
At times, the buildings appear to jut out, reminding one of a three-dimensional work of art. Other structures are much more organic in nature and appear to be molded into the terrain. At times, the buildings give the impression that they are breathing, moving, and in transition.
Her most well-known assignment to date has been the Lois & Richard Rosenthal Center for Contemporary Art in Cincinnati Ohio; a landmark commission, because it was the first American Museum to be designed by a woman.
In 2004, she was also the first of the female gender to also win a Pritzker Architectural Prize.
Exhibitions - like those at the Design Museum in London - have showcased a body of work which includes - painting, sketches, models, furniture, and decorative objects. In the process, the shows have introduced her to an adoring public, fascinated by her bold, unique, innovative designs.
Clearly, there is no looking back for this remarkable woman!