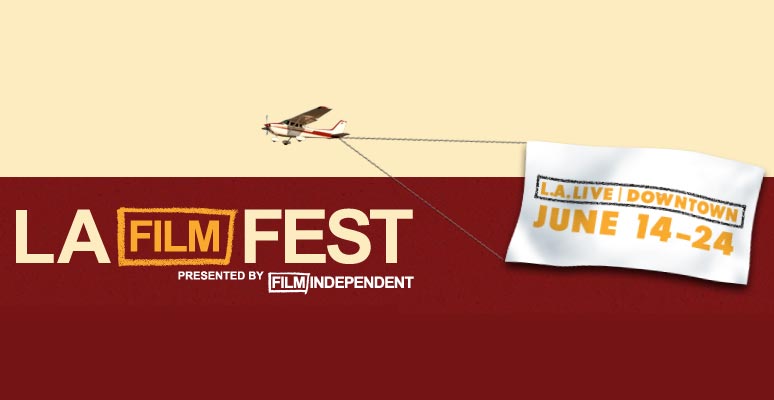 A handful of the films were excellent (People Like Us, The Queen of Versailles, the Invisible War, A Band Named Death, CatCam) and the guests offered up conversation that was sparkling, intelligent, and insightful – but now – the high-energy hoopla surrounding the LA Film Festival is about to wind down now that the closing night gala is upon us.
Consequently, it's time to pause and reflect on the high-profile annual event that hit town this week.
Unfortunately, ticket holders and members of the press alike, faced a few dilemmas during the festival because of the incompetence and a bad attitude on behalf of the Festival Director Stephanie Allain.
For example, some reporters complained that when they initially applied for their press credentials, there were excessive delays and miscommunications that cast a poll on the festivities.
In some instances, film critics were unable to RSVP for red carpet events, Galas, and after-parties because they didn't receive their press passes until deadlines had passed.
Consequently, members of the media were denied tickets to the opening and closing-night galas, for instance.
To make matters worse, Stephanie Allain failed to address the problems after-the-fact, when they were brought to her attention.
One gent grumbled that he sent Ms. Allain an e-mail asking for her assistance, but, she didn't even bother to give him the courtesy of a reply.
That's pretty lousy, if 'ya ask me!
In press interviews, Allain gave the impression she cared about the festival attendees, but the facts prove otherwise.
The woman is a phony, in a nutshell, folks.
Others criticized Allain's selection of films that screened at the LA Film Festival this year.
Some lamented that a majority of the flicks were leftovers from other film festivals (Sundance, for instance).
The program was unbalanced, too, because it tended to focus on just one or two sectors of the community-at-large, another griped.
"If I have to see another movie about a child in trouble, I'll go crazy," one journalist tweeted, or something to that effect.
Some members of the media also complained that two employees in the LA Film Festival's publicity department (Kasey Lubin and Elise Freimuth) not only acted unprofessionally - but discriminated against them.
Whenever there were slip-ups or oversights the winsome twosome (!) gave the reporters the run-around ruined the Festival experience and left a bad taste in the mouth of some.
For the most part, the festival was quite a fun-filled enjoyable experience for me.
Usually, I pop into the mixers and after-parties for just a few minutes, then high-tail it out of there.
This year, I plunked myself down and engaged in a smattering of thought-provoking discussions on film.
And, I made a few special friendships along the way.
There were a few down moments at the otherwise glittering night soirees, however.
For example, after plucking up a glass of sparkling wine on Friday night (courtesy of a sponsor) I was embarrassed to return to my little perch and spy at least two guests (who joined my circle later unannounced) tossing pistachio shells on the floor (where they quickly became trampled underfoot).
Talk about a lack of class.
Were these folks born in a barn, or what?
Two Indian ladies were spied in one corner surreptitiously sneaking about twelve beer glasses into their over sized bags.
Sheesh!
Ironically, after posting an item about paparazzi who annoy celebrities when they get too up-close and "in-the-face", the next day a guest at the filmmakers lounge dashed up and snapped furiously in my own mug shortly after I entered the tent after a screening.
When he scurried off, my new-found friends raised an eyebrow-or-two, and were quite taken aback.
But, it was the woman trying to "glom" on to me all week that was the most annoying of all.
The fiftyish gal – attired in a frightful mismatched outfit (with a botched bleached "do") kept barging into my intimate circle of friends in a bold-faced effort to take the stage (in the bluntest ugliest way).
I tried to be as polite as possible, but I was tempted - at one point - to scream out:
"Security!"
At the end of the mixers every night, at last call for the bar, greedy uncouth guests swooped around the filmmakers lounge and proceeded to snatch up bags of chips and nuts (which they quickly stuffed in their already-bulging pockets).
Are times that hard, really
News at 11!
By the way, later on this week, I will post a few reviews on the films I caught (especially since a few are about to be released in the very near future at a Theatre near you).
As Bugs Bunny would say:
"That's all for now, folks!"