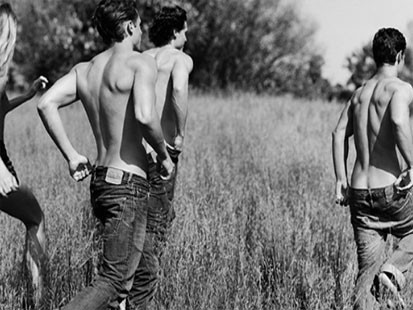 Townsfolk in Southern Chicago have approved an ordinance that will allow a fine of $25.00 to be levied against any male exposing over three inches of his - um - tight-whities in the hood!
Their reasoning?
The unsightly display of soiled undergarments may keep major retailers and economic development at bay.
Heh, give Abercrombie & Fitch a call, Mayor.
The savvy retailer gives a bold twist to fashion cheek - er - chic!