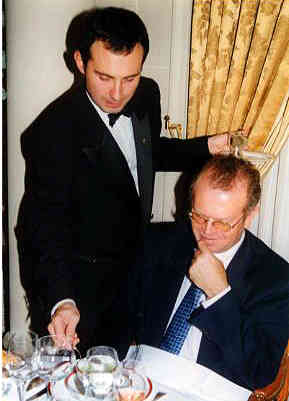 In response to the clatter over Obama's recent comments about an alleged bitterness sweeping through middle America, Richard Cohen - a journalist with the Daily Breeze - quipped in his morning column today,
"At times Barack has the air of a Maitre 'd who shows you to a bad table."
Ouch!
A fiver for a table near the window, please!